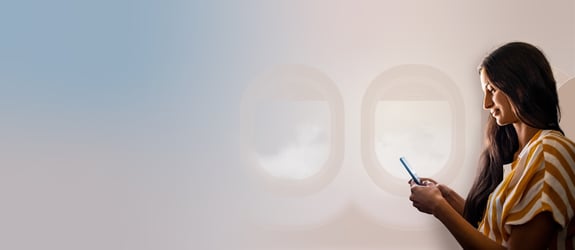 DIGITAL BANKING
We transform transactions into relationships
Building the banking of the future requires looking beyond web or mobile banking and focusing on understanding people so that our customers can build solid and lasting relationships with theirs. Because our solutions are designed with the end user and their daily lives in mind, combining configurable user experiences with the most advanced data analysis and Artificial Intelligence technology, we deliver a superior product that achieves high levels of adoption, a main indicator of success.
DIGITAL BANKING
iuviBANKING
A solution that adapts to your business model and the real needs of your customers and the market. We offer omnichannel mobile and web solutions that help people better relate to their financial world through new technologies.
DIGITAL FRAUD
iuviPROFILER
iuviPROFILER predicts and manages fraud in real time, allowing financial institutions to dramatically reduce user friction and build greater trust with their customers while driving higher levels of digital channel adoption.
Elevate your digital customer interactions with iuviNOW. A robust and secure Digital Office experience offering services such as audio and video calls, document signing, co-browsing, calendar management and many other capabilities, all integrated into a single solution available as a web portal and mobile applications (iOS and Android).
With more than 300 services exposed as APIs and a robust orchestration tool, iuviOPEN makes it easy for financial institutions to create solutions for your physical and digital channels, giving you the flexibility to use any front-end development tool, programming language or digital experience platform (DXP).
iuviOPEN includes all the components used in our digital banking solutions, powered by our Open Service Platform (OSP).
OSP - OPEN SERVICE PLATFORM
Our Open Service Platform (OSP) is a highly secure, flexible, and configurable platform that powers our digital banking solutions
OUR CLIENTS
Together we accelerate digital transformation
We work hand in hand with leading financial institutions and companies to design and promote their transformation. Our products and components model supports the needs of institutions with diverse business models and clients
People first
technology next
COLOMBIA

ECUADOR

USA

MEXICO

PANAMÁ

PERÚ




Let's talk
Leave us your contact information and one of our experts will contact you shortly.
Subscribe. Let us surprise you.
Receive insights, invitations to our virtual and face-to-face events and content about our new solutions.